BIBIBOP 2017 Q4 Gift Card Launch
Holiday season is always busy at BIBIBOP. Our corporate office individually packs gifts for the store teams, stores hold charity events, we partner with many business and this year we decided to do a big gift card launch. I kicked off the holiday season blitz this year by creating an all new gift card bundle including new stands, cards and envelopes; and for the first time ever we decided to release holiday themed cards and run a "Buy $25, Get $5" promotion. I was in charge of making sure all the tasks that needed to be orchestrated were completed (and keeping everyone helping with the project on task!) I am extremely thankful to our vendors for their hand in making this project a success.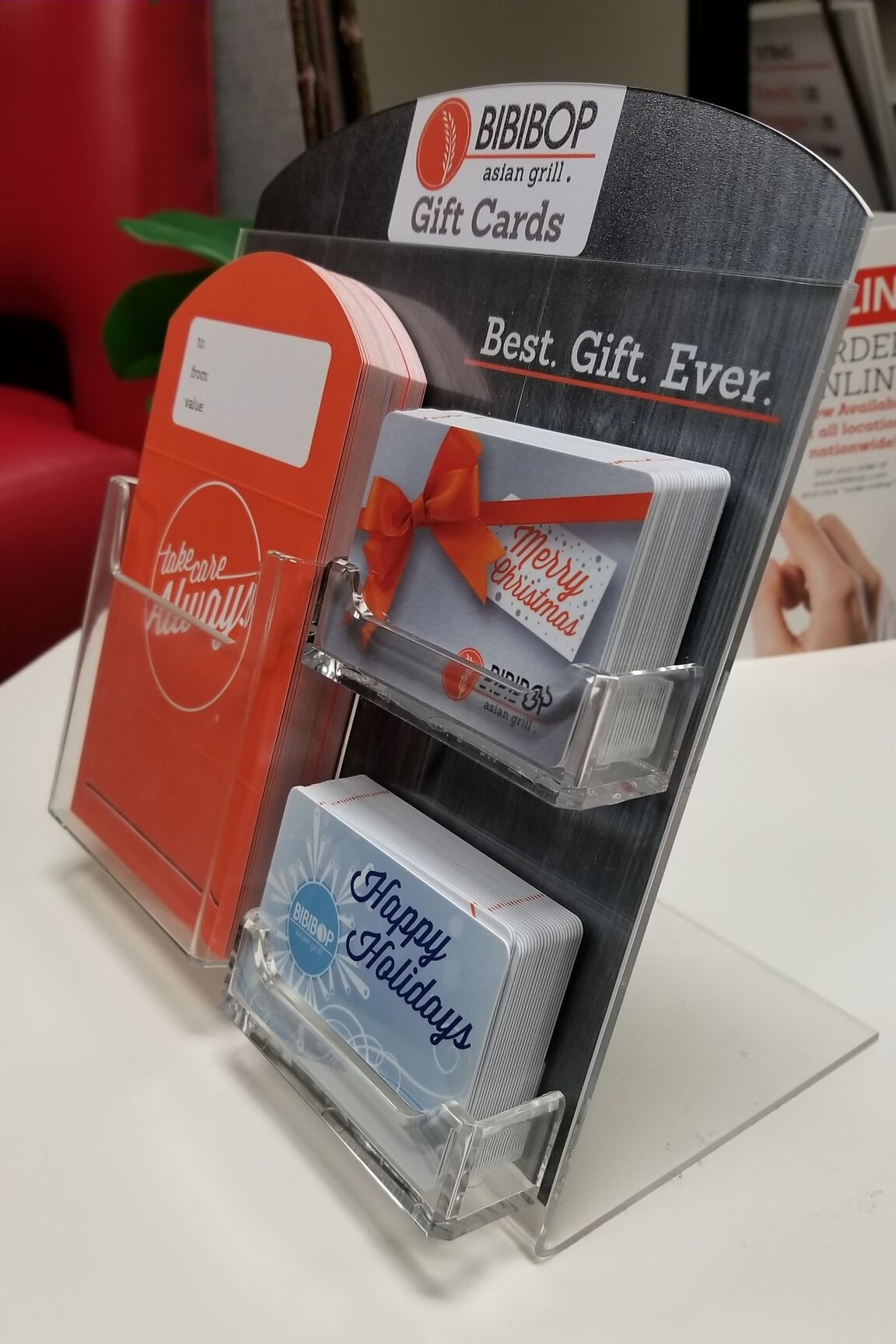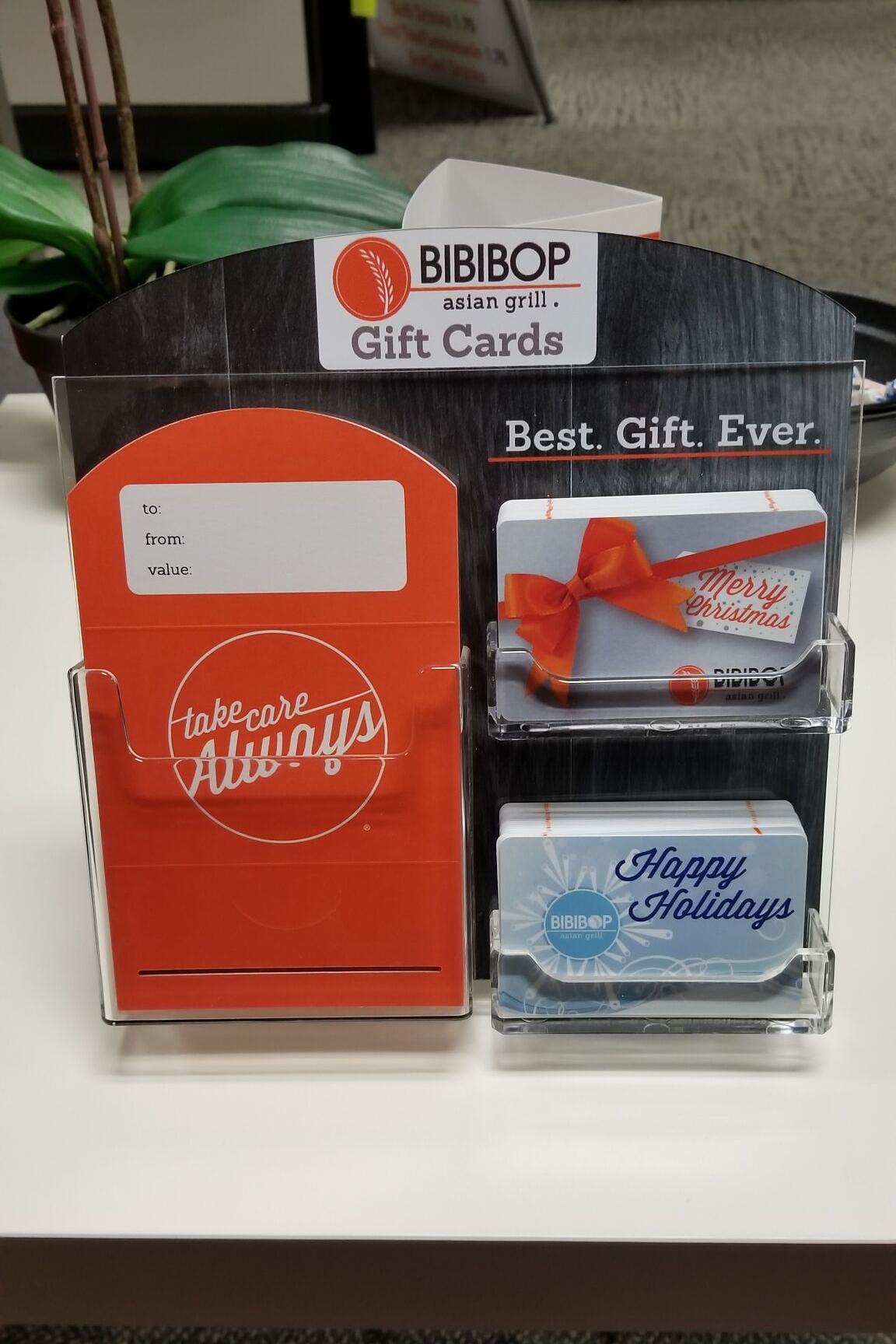 Stage 1: New Gift Card Designs
In the past, art for the BIBIBOP Giftcards were admittedly pretty boring. Logo on white. Multiple logos on white. Different logo on white. You get the point. This time around I got a little crazy and put product photography on the main card that will be sold for the entirety of 2018 and for the first time ever- we got into the 'holiday spirit.'
We were a little late in the game prepping for holiday season and had 48 hours to get artwork flipped around for review. I was able to provide the team 10 designs and we picked one Christmas, one Holiday and then the 2018 design. I worked directly with our payment services vendor to get the project in motion and successfully get all needed themed cards in the hands of our stores by launch date.
Stage 2: Giftcard stands and envelopes
The gift cards themselves were not the only issue lurking on the horizon. Many of our old stands had come to untimely fates (restaurant life is rough) and we needed to get a new media station in place. The prior piece was a simple three tiered deal with a little plastic backer that was only a few inches tall. The visibility was awful. The replacement is a nice acrylic dual card pocket upright holder with an envelope pocket, I worked with our main graphics vendor to have custom backer units produced with strategically placed adhesive.
We hadn't had envelopes in quite some time. Instead of our traditional sleeves we went with a nice trifold envelope with our signature "Take Care Always' on the inside and our new Well B•ing message on the outside.
After all of the pieces arrived I manually packed all the kits with a set number of each type of gift card, a stand, a backer unit, envelopes and an implementation guide I wrote.
Stage 3: Promo Time
All stores launched a promo on December 1st, 2017. In preparation I hand stickered a few thousand cards with the help of the marketing team, put together a promotional flyer, an SOP with the help of the Special Projects manager and turned the project around in 3 days. An intense project but satisfying when it was complete.